Enjoy 20% off on our entire range of handcrafted reclaimed wood bedroom furniture. Spring has sprung and it's the perfect time to renew your sleep sanctuary. Offer ends at midnight on the 4th June. Use code: BEDROOM20

Whether you're looking for a statement bed, a cosy bedside, or a spacious chest, we've got you covered. Our selection of bedroom furniture is designed to provide character, comfort and functionality without sacrificing style.
For custom sizing or bespoke furniture, please call us on 01159 700 060 to discuss options.

With savings up to £438 on our reclaimed wood beds and £398 on wardrobes, browse our collection now and discover the perfect pieces to elevate your guest or master bedrooms.

Terms and conditions: There is no minimum order value required. Klarna available for online orders only, V12 finance plans excluded from offer.


shop bedroom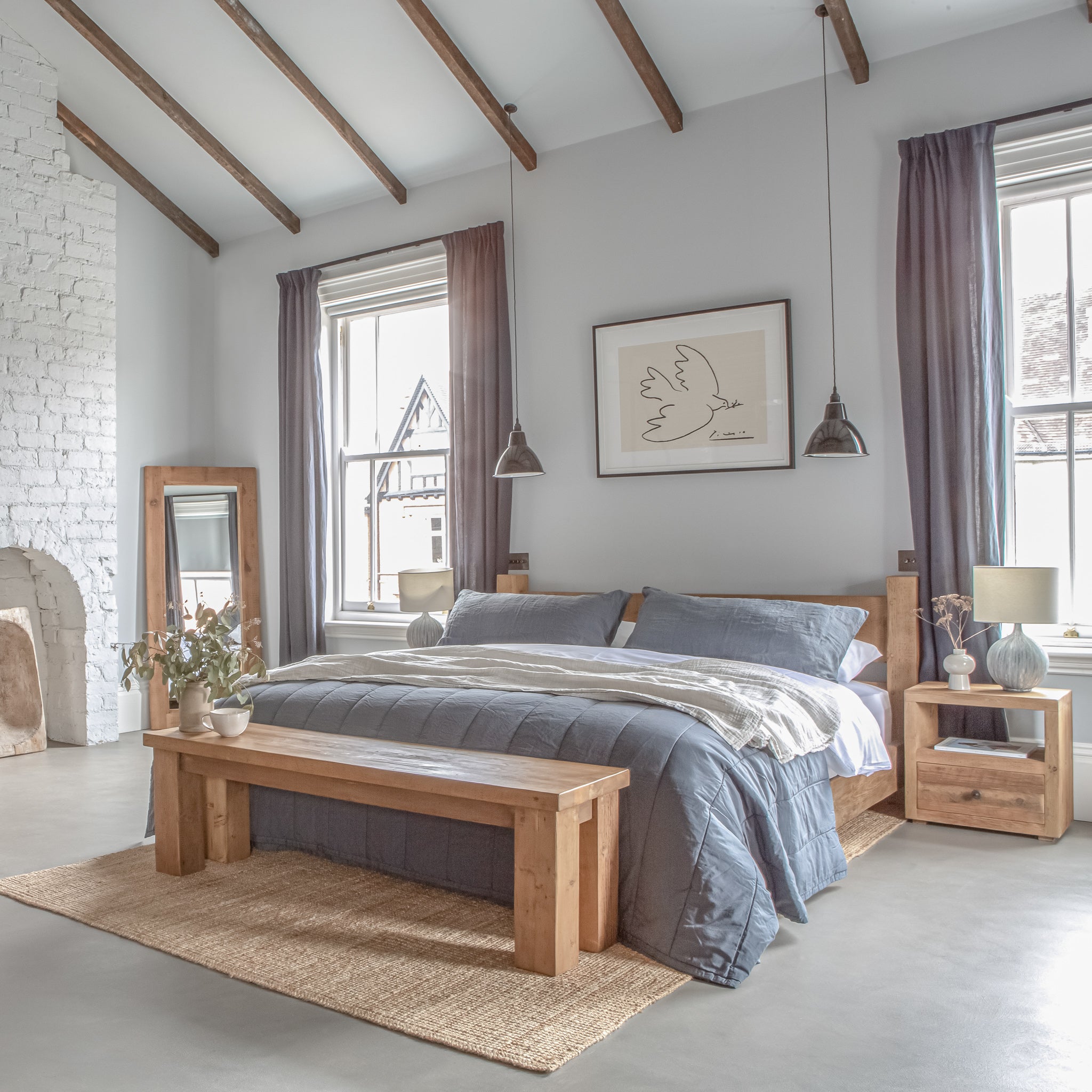 Shopping for your bedroom furniture, made easy.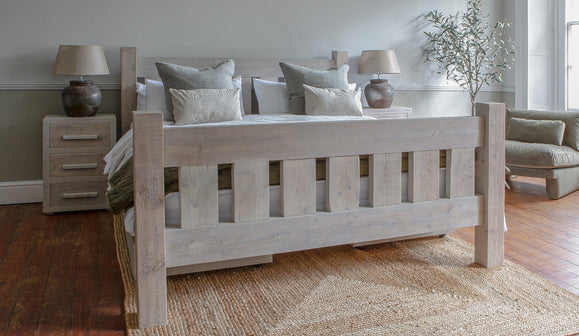 Find the perfect-fit furniture for your home
We know that life isn't one size fits all, everyone has different spaces and different needs. It's why we work around you until you're nothing short of completely happy, from finding your perfect-fit furniture from our collections, to tweaking existing dimensions to suit your space.
Bespoke pieces
Why not go fully bespoke to fulfil your bedroom furniture dreams? If you're interested in something completely unique for your home or business that we don't currently advertise, look no further. With the character and quality of Eat Sleep Live's reclaimed beams, we can create bespoke pieces to fit your furniture wants and needs.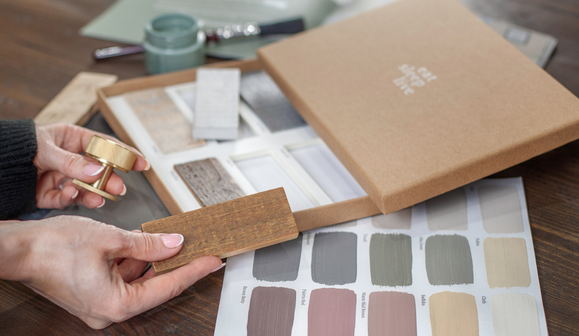 Need a little room design support?
Why not bring your paint or fabric samples in or send us a photo of your room pictures and dimensions? We'll be happy to help find and mock-up which pieces will work in your space. After all, we know our products like the back of our hand so we know what palettes complement each wood colour.
Frequently asked questions
We sure can! We handcraft all the furniture ourselves so, if you let us know what it is you're interested in, including any drawings/photos showing the style and specifications - we can look into this for you.
Absolutely! As we handmake all the furniture ourselves, if you let us know what it is you're looking for, including any drawings/photos showing the style and specifications, we can look into bringing your idea's to life.
Yes, give us a call or drop us a line on LiveChat and we can apply the discount over the phone when taking your order.
We can! If you have dimensions and images for us to follow, we're more than happy to advise on room layout.
Book your slot today
Think of us as your own personal shopper! Book your slot today or visit us to discover your future furniture.
Book now