From great british beams... to great british classics
Rustic wooden beams from the beating heart of great British buildings – reclaimed, re-designed, and re-crafted into unique and timeless statement pieces.
Specialising in reclaimed wood furniture since 2004 - we are Eat Sleep Live, and this is contemporary furniture with an old soul.

Made to last a lifetime
Our furniture is made to last you a lifetime and beyond.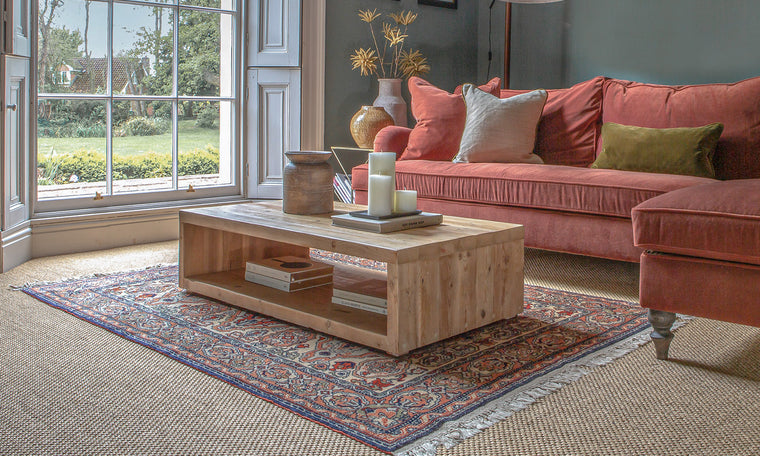 Handcrafted to order
By our experienced artisans who put their heart and soul into each piece.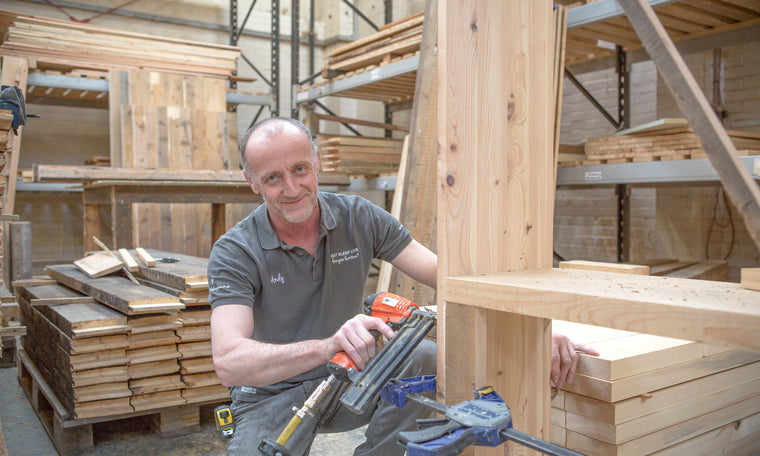 Tailored for you
Have your furniture created perfectly for you and your home.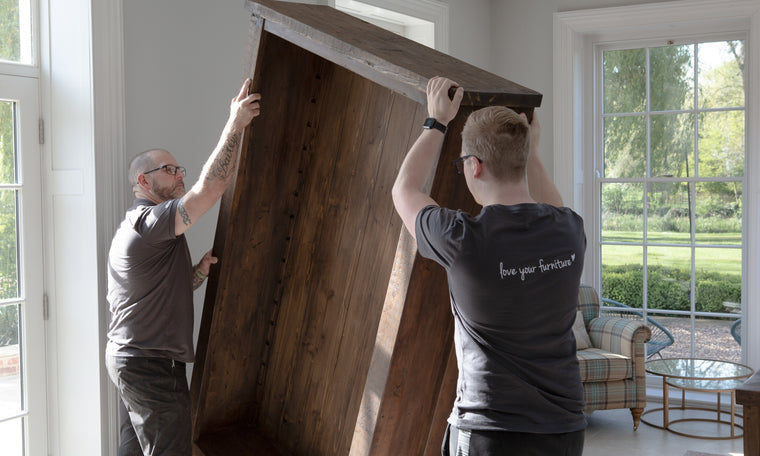 Can't decide on colour?
Order our free wood colour samples to find the perfect colour for your space.
What are you searching for today?
100% BRITISH
Forget flat-pack, our furniture is hand-crafted to order.
See where the magic happens and visit our HQ in Nottingham. This is where you'll see us create you the perfect piece based on your colour, size and handle choices.
Come visit the workshop
Our story...
Our handmade wooden furniture starts its journey many years
before it arrives in your home. We source our solid wood from beautiful, historic buildings all over the UK. The average age of our reclaimed wood is
between 100-200 years and its natural character comes through in every individual piece of luxury rustic furniture - each beam has its own
history and story to tell.
Read more


Every piece of furniture we craft is built to last a lifetime. Since we were founded in 2004, we have designed furniture collections
that have their own unique style, but all have one thing in common: a personal touch from a passionate skilled craftsman.

Our reclaimed wood dining tables are particularly popular.
Our Hudson dining table was the first piece of furniture that started our incredible journey, and it is still going strong today. Our dining tables all have a
rustic quality with a twist of modern style, which look stunning in any
setting.

Our solid wood beds are also a focal point in every bedroom.
If you're looking for a handmade, solid chunky wood bed, all our beds exude this rustic style. Whether you're looking for a bed that has a classic finish,
a trendy grey finish or a warm, natural finish, a bed with a low-end or a foot-end, or a bed with matching underbed storage; you have come to the right place. We also have reclaimed wardrobes and a beautiful, reclaimed mirror that will give your bedroom the finishing touch.

For the living room we design reclaimed coffee tables,
wooden bookcases, tv stands and lots more. Most of our furniture comes in various colours and sizes, and we are also able to craft furniture bespoke to
you; the possibilities are endless – simply get in touch!