The dining room, or more commonly the kitchen diner, is at the heart of the home. It's the room in which the entire family can meet to chat over a Sunday lunch. It's the room that allows you to relax with a cup of coffee and a good book. It's also the room where the kids can sit and do their school work. The dining table can serve many functions and can have many different looks, depending upon your personal tastes and needs as a family.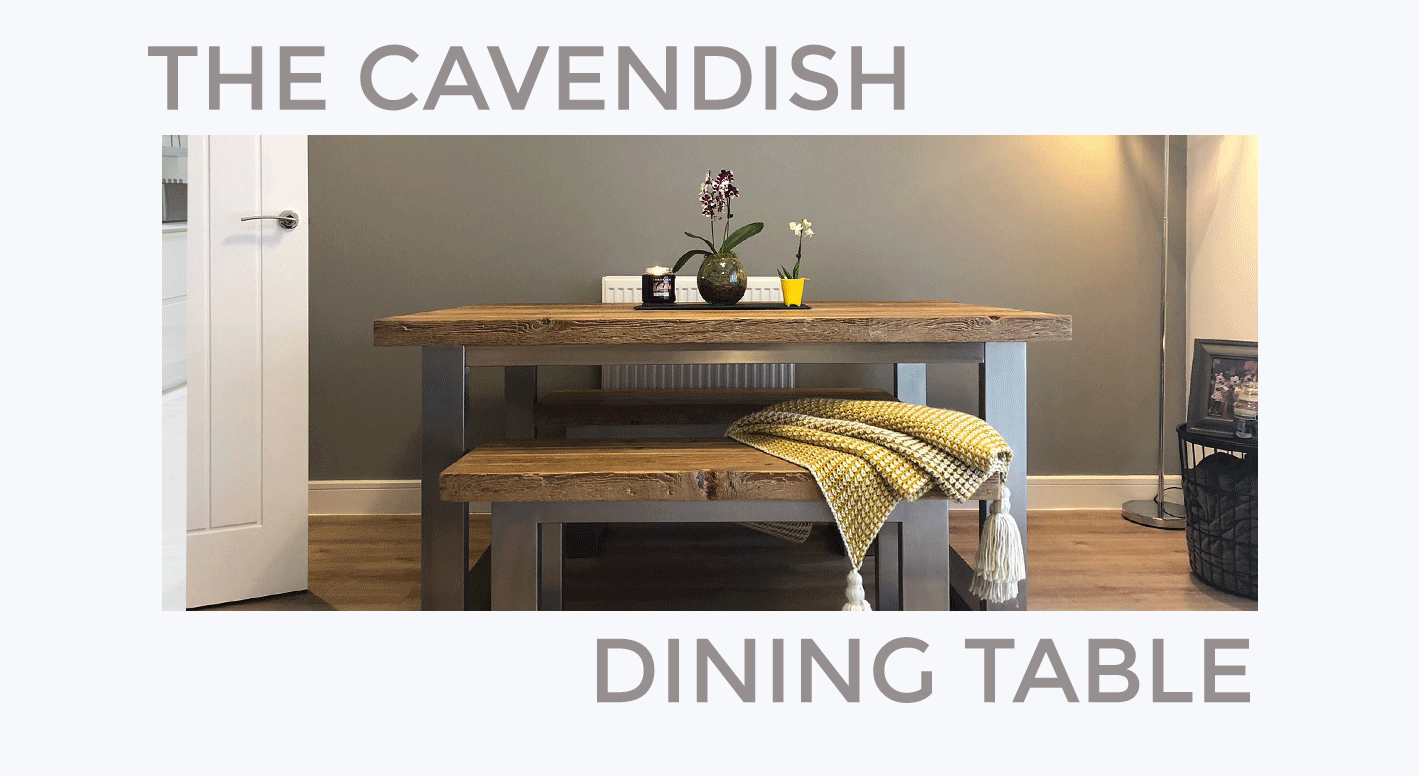 Rustic dining furniture is timeless and can be used in any style or theme of room, as the wood is incredibly versatile. This Cavendish rustic table is a beautiful combination of stainless steel and reclaimed wood. It can seat up to 12 people and is available in grey, natural wood, classic wood or warm wood, plus the metal base can also be any colour.
Below we explore 3 different ways to style the Cavendish reclaimed wood dining table.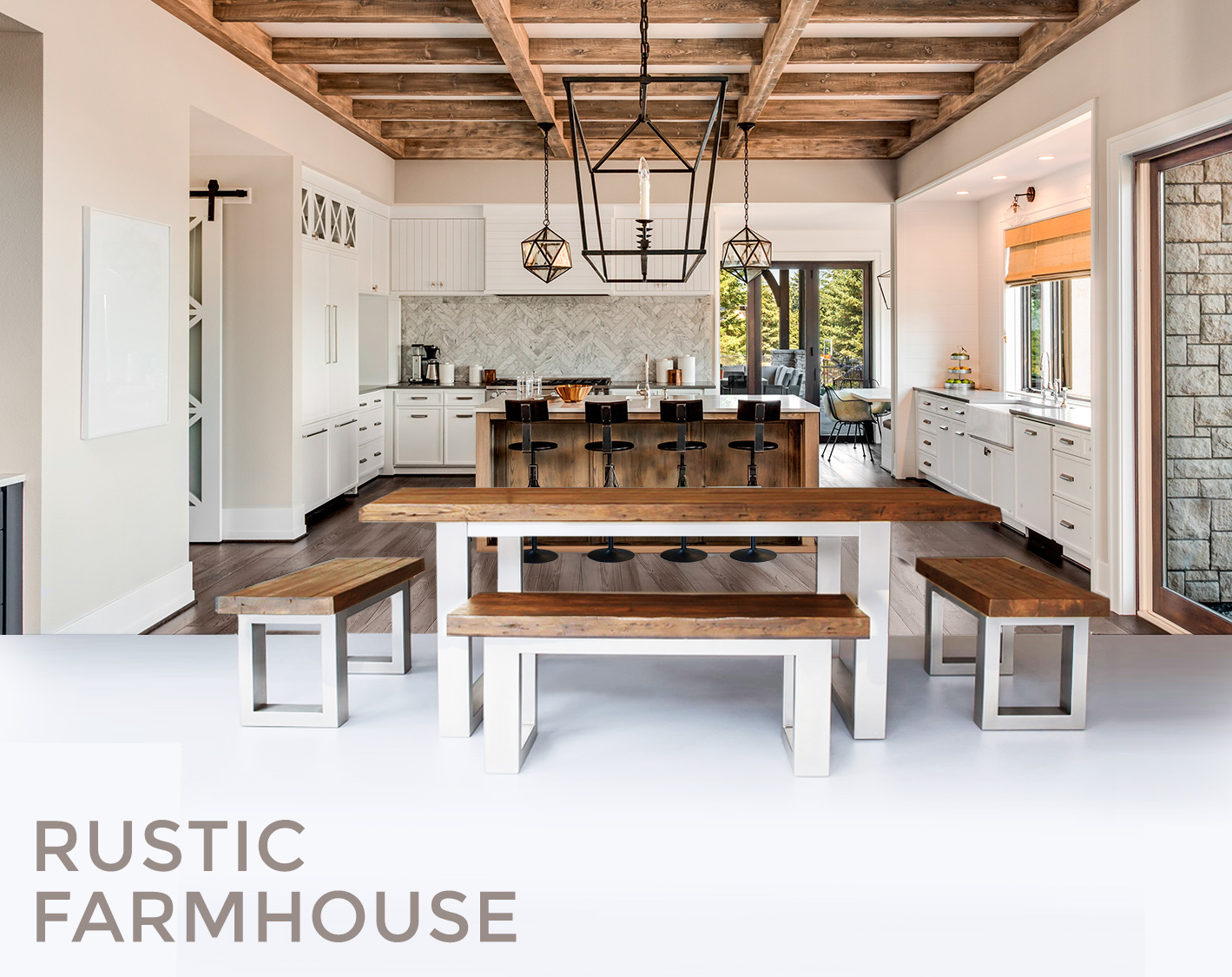 The rustic farmhouse look will never go out of fashion and lends itself very well to this stunning rustic dining table. You can completely update this farmhouse style for your dining room or kitchen by drawing inspiration from the steel elements. Opt to use greys and natural colours in your room. Light grey wallpaper and solid wood flooring present the perfect backdrop to showcase this dining table. Choose lighting that incorporates metal fixtures and select a rug that incorporates browns and greens to help to complete that rustic farmhouse dining room.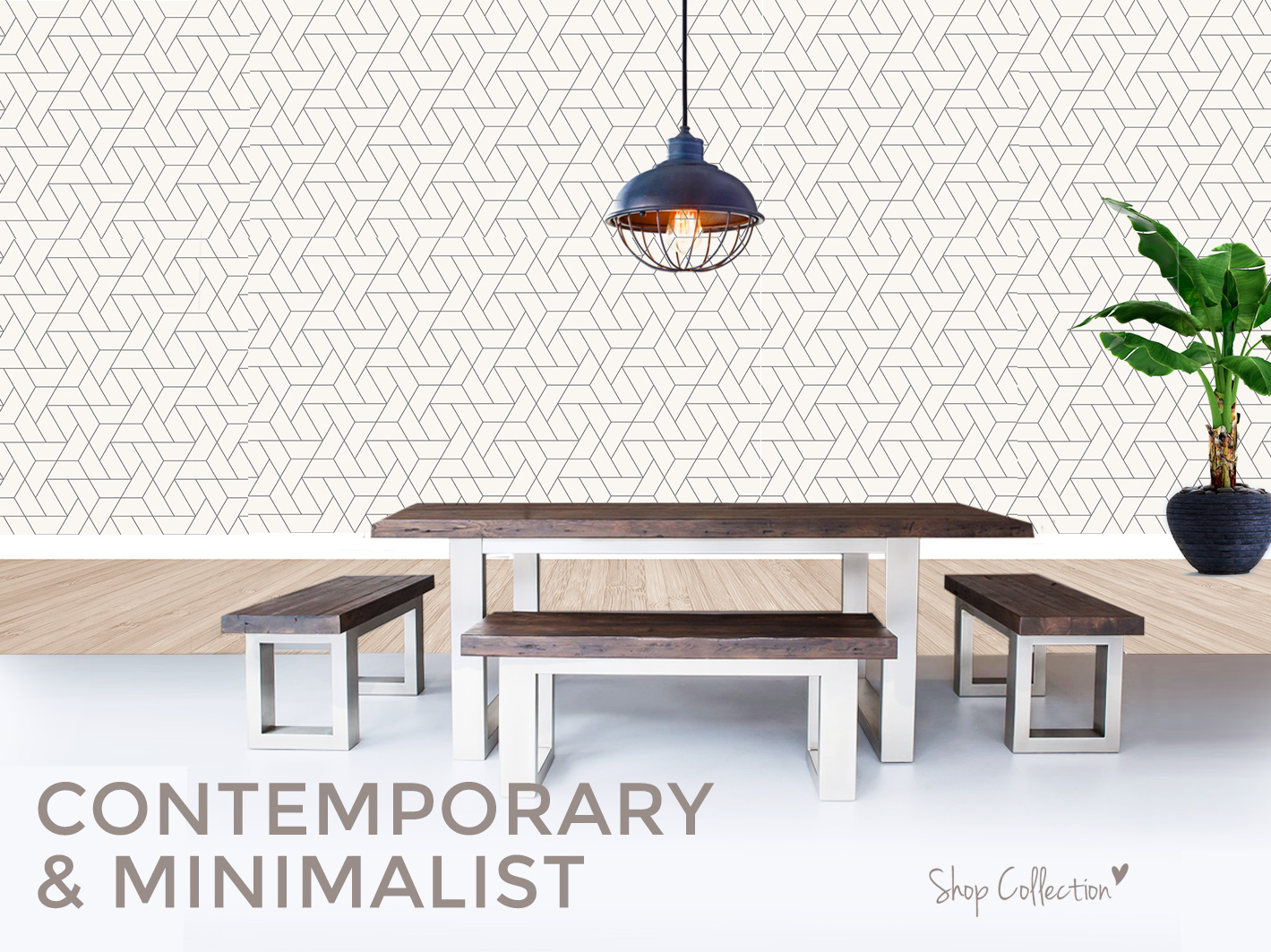 If you have a modern home and want to carry on this style in your dining room or kitchen, then adding a reclaimed wood dining table makes this possible. Create that minimalist, yet interesting look, by using a backdrop of bleached wooden floors set against a monochrome geometric patterned wallpaper. This bold statement wallpaper will provide the perfect focal point for your wooden and stainless steel table. Add a splash of colour in dark blue. This can be in the form of a table runner, plant pot holders, or in your choice of table lamp. Keeping everything else muted and natural will make this dining space appear clean, fresh and ultra modern.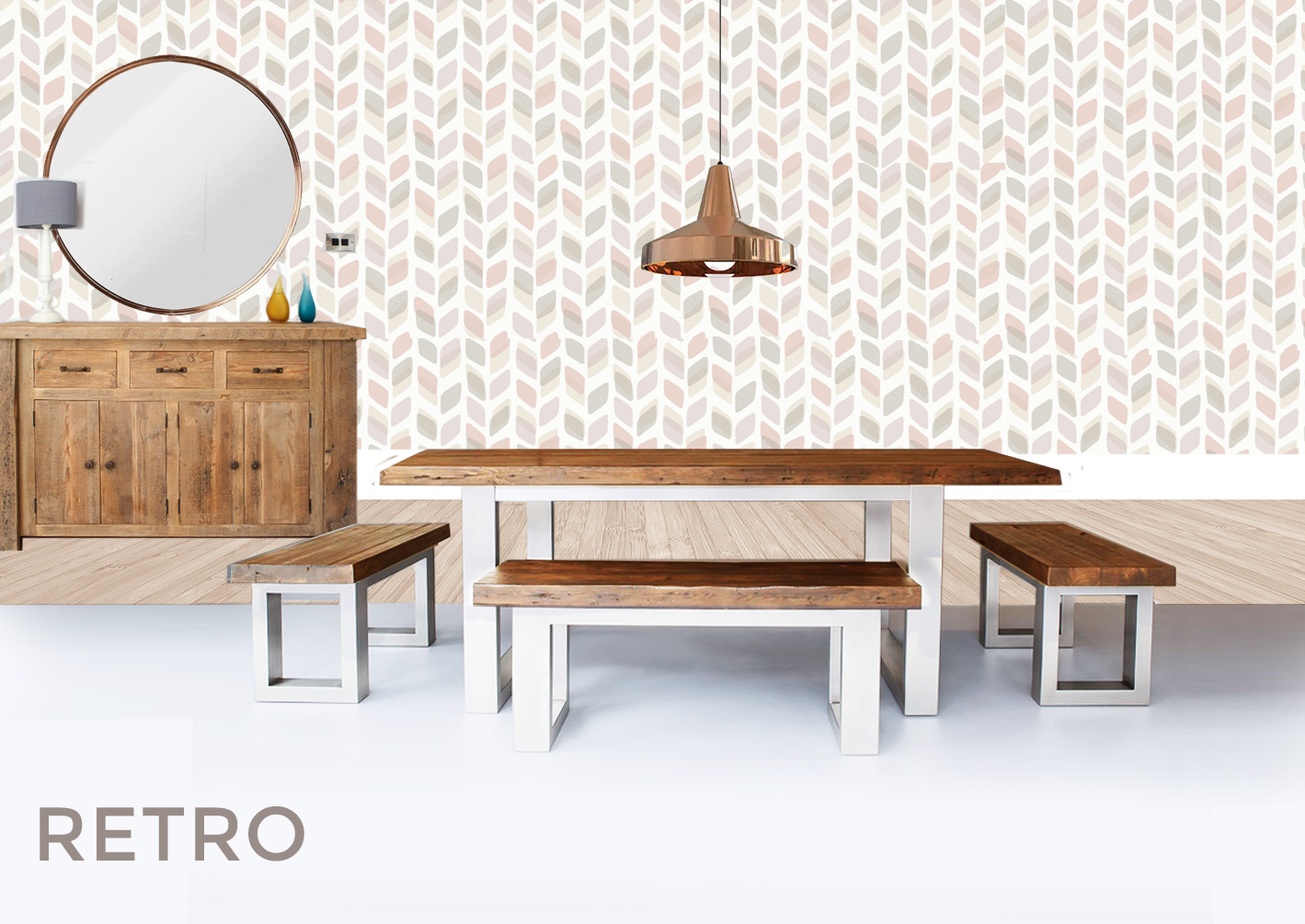 You can have so much fun when creating a retro-themed dining room that's styled around this reclaimed wood dining table. Add patterned wallpaper with hints of grey to bring out the table's stainless steel elements. Choose a sideboard or bookcase that is made from reclaimed wood that has curved edges and hang artwork that is brightly coloured. Add plants in coloured tubs and introduce brushed copper accessories in the form of candle holders and a mirror. Use a warm wood finish for your dining table and reflect this in your choice of flooring.


All 3 dining room styles are unique and bring something incredibly different to your home. Which style suits your home best? Shop for your chosen style and if you'd like our advice on anything; we'd love to hear from you.