For many people, the Christmas Dinner is at the very heart of Christmas Day.

The presents have been opened, a festive drink or two has been had, and now the family sits down together around the dining table, cutlery gleaming, crackers waiting to be pulled, party hats waiting to be worn, and napkins laid out in the traditional Christmas colours of red and green.

Wouldn't it be nice to try something else?

Not the food, or the family, or the festivities, but why not try something a bit daring with your dining table this year? Retire that well-worn red tablecloth with the holly leaves sewn in the corner, and let your imagination off the chain a little bit.
Here are five festive Christmas dining table design ideas to get you started.
The classic colours of a British Christmas are forest greens and reds.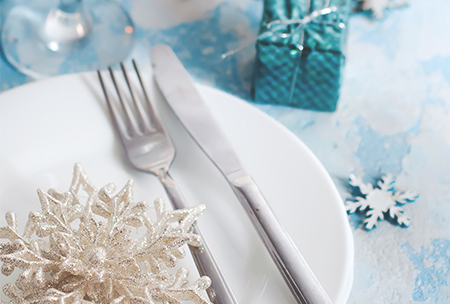 Why not create a brighter theme using silvers and blues?
The overall effect is straight out of Disney's Frozen, a frosty, snow-white masterpiece.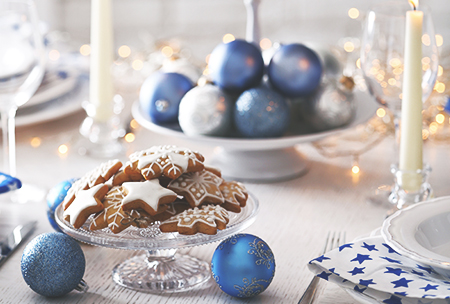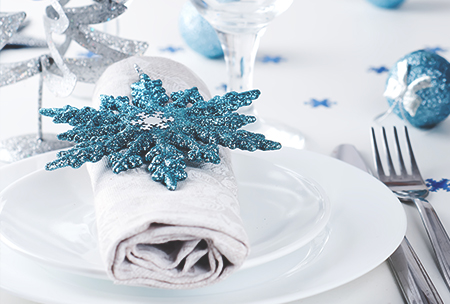 Shimmering silver baubles and beads around the table, blue crystal glasses for a festive tipple, blue napkins with silver napkin rings, all placed on a brilliant white tablecloth.
Maybe the stark whiteness of a shimmering silver and blues Christmas isn't for you.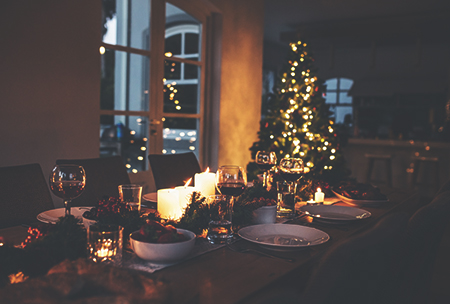 If so, why not generate a bit of winter warmth by turning your dining room into a cosy winter cabin for the day?
With bare rustic dining tables, raffia placemats, a decorated Yule log for a centrepiece, and tea tree candles casting an ambient glow across the table, it's a cosy way to spend Christmas dinner.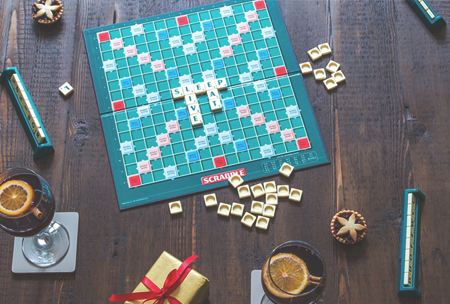 If so, why not generate a bit of winter warmth by turning your dining room into a cosy winter cabin for the day?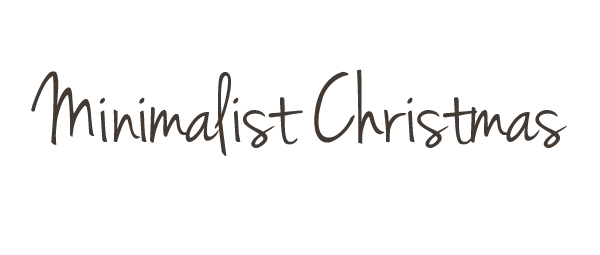 From the simplicity of a winter cabin to a more modern kind of simplicity. There's no reason why Christmas should be all sparkles and glitter.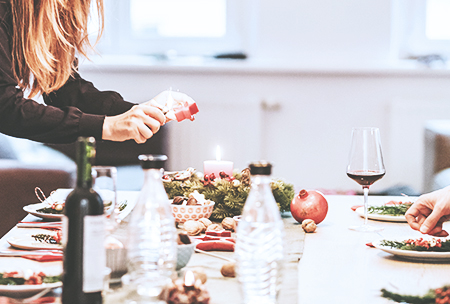 With a minimalist Christmas theme you don't even need a tablecloth. You can use reclaimed wood dining tables just as they are, without any embellishments, except maybe for a pair of simple candlesticks.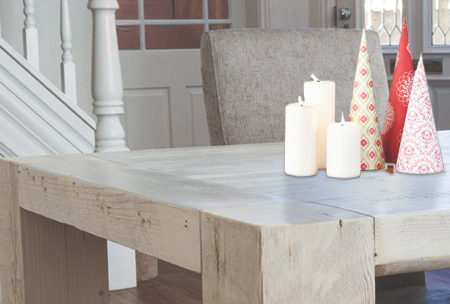 Plain white plates, on black placemats, with copper serving dishes to add a touch of warmth to the table. It's cool, it's classy, and it's so easy to clear up.
A mix of the winter cabin feel, and more traditional Christmas trappings, the magical woodland theme makes your dining room feel like Narnia.
Pine cones in wooden bowls on the table, brown and green baubles held in a bell jar, or large glass jar.
wooden placemats decorated with holly leaves and berries make it feel like you're eating Christmas dinner in the middle of an enchanted forest.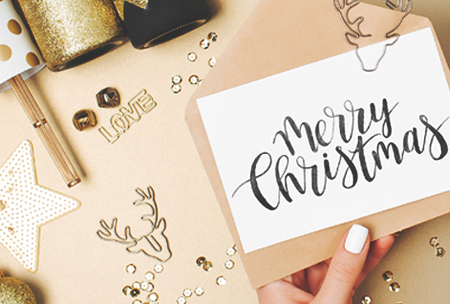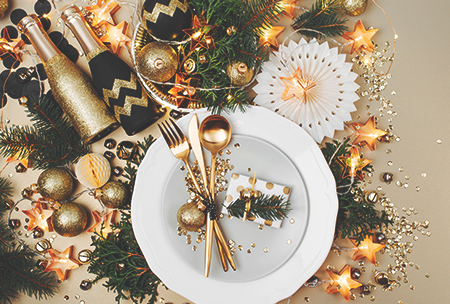 Rustic, carved figurines of squirrels, owls, mice and other woodland creatures can peek out from behind the condiments, or perch on the mantelpiece.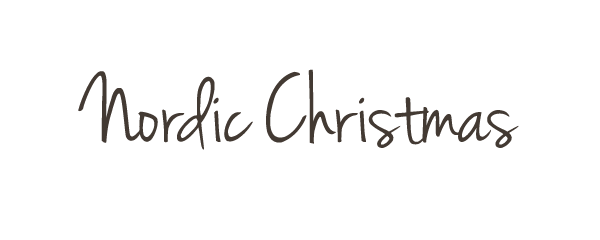 You can add some Nordic charm to your dining room by using bold checks and crisp stripes in your décor.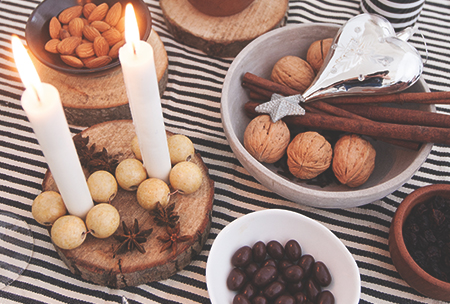 Ceramics and candles can be used to good effect, adding snow-white highlights to the table. Glass, silver and scarlet-berried winter greenery help to bring all of it together.
You can tie decorations to your guest's dining room chairs with striped ribbons, and use a white and red striped cloth to dress the table.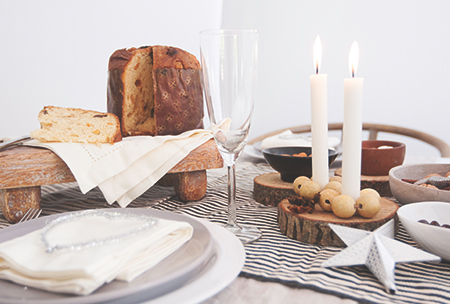 Gingham check napkins and silver placemats will work well with plain white tableware and green or red glassware. Candles carefully set around the table will give it a touch of Scandinavian shine and shimmer.
These are just a sample of suggestions to make this Christmas one to remember. There are so many things you can try to make a difference, so why not let your creative side run wild this year?